When having waste removed, recycled or disposed of, it is important to hire a professional team that listens to you and is able to follow through with your instructions. We offer a free on-site visit to assess your project, listen to your concerns, make suggestions to reduce cost and improve results. The consultation is valuable and there is no cost to have us out for a visit.
Safeway Transport offers a variety of services to both commercial and industrial clients. For the convenience of our customers, we provide: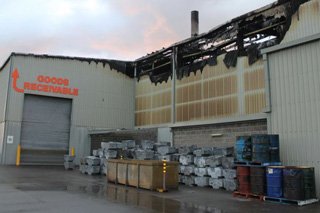 All necessary personnel and equipment
All necessary transportation documents (Michigan Dept. of Environmental Quality, DEQ)
Transport of all material (liquid, solid and sludge) on licensed waste hauling vehicles.
We obtain all necessary approvals, waste disposal scheduling and proper disposal of waste streams (hazardous and non-hazardous)
Pricing that works within your budge
Equipped to Handle Your Waste Removal
Our state-of-the-art equipment and our professional staff can assist your company with all of its waste disposal needs. With their 50 years of accumulated experience, our team is prepared and accomplished. We have specialized vehicles for every type of job: vacuum/oil trucks, vactor/jetter trucks, semi-box truck and water blasters.
Get a Free Quote Now